Staff Members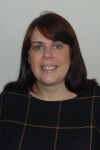 Patricia Kent
Manager
Patricia first joined CYP as the Head of Hospitality in 2014, to help oversee the development of our social enterprises. Prior to this, she had gained many years of experience working in the hospitality sector. During her time with the organisation, Trisha has become more heavily involved in the delivery of both the vocational and youth service elements of our work. She is now our in-house assessor, overseeing our delivery of SQA qualifications and is currently completing her Internal Verifier qualification. Trisha became the manager of CYP towards the start of 2020, shortly before the UK entered lockdown, so has enjoyed quite the baptism of fire in her new role. She lives locally and has two children who regularly get involved in CYP's activities and fundraising efforts.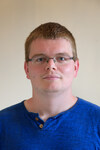 Alasdair Macdonald
Youth Worker
Alasdair has been a Youth Worker at CYP since January 2019. A psychology graduate, Alasdair has previous experience working with young people in residential care and volunteering with a local mental health charity. Since his arrival, he has been particularly enjoying discovering the local area through the range of outdoor activities that our youth groups have been taking part in. Alasdair has also been (reluctantly) expanding his hospitality experience and is currently completing his Assessor qualification.
David Evan
Supervisor
David has been employed with CYP since November 2018 as the hostel supervisor. David is a keen photographer and enjoys writing his personal blog. David is interested in issues surrounding the themes of LGBT+ and mental health.
Ian Tobin
Hospitality MA
Having lived in Callander since birth Ian first came to CYP on work experience from McLaren High. After leaving school Ian joined us as a fulltime member of staff on a CJS programme before continuing on to his Hospitality MA. Ian enjoys watching films, reading and sketching.
Jack Wardrope
Youth Work MA
A past pupil of McLaren High School, Jack joined CYP in August 2019 as a Modern Apprentice in Hospitality and Outdoor Adventure Tourism. Jack quickly settled into the post and completed his Hospitality MA in March 2020. Jack has also completed his outdoor first aid, climbing wall qualification and child protection course. Jack is now working towards his Youth Work MA and enjoys helping out at the weekly youth club. Jacks goal is to visit every country in Europe and so far has managed 15. Jack motto in life is "A day without laughter is a day wasted"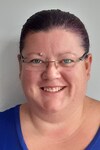 Laura Kearney
Fundraising co-ordinator
Laura works for CYP 1 day a week applying for funding for the charity. With over 15 years of writing bids and funding applications, Laura brings a valued skill set to the team helping to ensure the continued success of CYP.
Niall Provan
Rural Skills MA
Since leaving school, Niall has been pursuing a career in the outdoors. He spent 3 years at SRUC Oatridge, first studying Countryside Management at NC, then Countryside and Environmental Management at HNC and HND. Having come to the end of the HND, he was getting ready to start volunteering to build up his skills and experience when he discovered the position available as a Modern Apprentice with the Callander's Landscape Partnership and CYP. Niall has found the role as apprentice has been fantastic for building up new skills, meeting great people and working with lots of different conservation organisations both within the National Park and beyond. Having returned from the furlough period, he is looking forward to being able to do more training and working in new environments, as well as continue getting involved in different projects (such as archaeological digs in the Stirling area).
Cameron McMillan
Community Jobs Scotland - Hospitality
Cameron joined CYP in January 2020 through Community Jobs Scotland (CJS). He wants to follow in his Dad's footsteps by becoming a chef, so is keen to gain experience in hospitality. Cameron likes watching football, auto racing and lots of different films.
Trustees
James Fraser, MA DipTP. MTS.
Honorary President
James is a qualified planner and a tourism specialist with a lifetime's experience in tourism having held senior positions with tourist boards for almost 30 years.  He was Chief Executive of Tourist Boards and VisitScotland Regional Director, covering the Loch Lomond and Trossachs National Park and a wider area from 1983 to 2006, after spending spells with tourist bodies covering the Thames & Chilterns and Grampian Region. He owns and manages a self-catering holiday business with his wife in the Cairngorms National Park, is CEO and a Trustee at Steamship Sir Walter Scott, Chair of Ardroy Outdoor Education Centre. Hon President of Callander Youth Project and a member of the Destination National Park Group.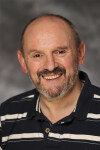 Mark Griffiths
Chairman
Mark is a retired Chartered Accountant who has lived in Callander for over 20 years and has four grown up children, who went to school locally, and 3 grandchildren who led to his interest in helping young people develop. Mark joined CYP as a Trustee in 2015 and became Chair in 2018. Mark's career in business has spanned diverse sectors of the economy from the Drinks industry to Construction via hi-tech Manufacturing and White Goods. He spent 14 years at Balfour Beatty in a number of senior roles, latterly as Managing Director of their Power Systems operations. He is also Chair of Rural Stirling Housing Association. He is a keen rugby fan, enjoys walking in the local countryside, listening to rock music and is an enthusiastic motorist.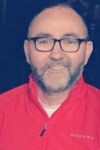 William Miller
Vice Chair
Bill has been associated with CYP since 2001, predominantly in a support role as a local authority representative. Having worked in the Voluntary Sector, Local Government and Public Health during his working career, Bill has a broad range of experiences that enable him to make an effective contribution to the organisation. Bill specializes in Youth Work and Health Promotion and has been involved with developmental work nationally and internationally. Bill is also Chair of PLUS Forth Valley and a trustee with Youth Scotland.
Mark Everett
Trustee
Mark ran his own civil engineering and building business for over 30 years, before retiring in 2011. He is a former chairman of trustees at the UK-based Lighthouse Construction Industry charity and shareholder in the Loch Lomond Bird of Prey centre. Mark moved to Callander in 1999 and for several years, he and his wife ran a successful B&B in the town. Mark is now enjoying his second spell as a trustee with CYP and has been lending his experience to some of our exciting upcoming projects.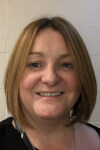 Gael Robertson
Trustee
Gael grew up in the local area and her very first involvement with CYP came as a senior pupil at McLaren High School. She was part of a group who were trying to source funding to support young people in the area. Gael went on to work in education and she is now the principle teacher at Kippen Primary. She joined CYP's Board of Trustees around 5 years ago and has enjoyed playing an active role in supporting our work. On occasion, she has even been known to get behind the bar to help out with events and functions!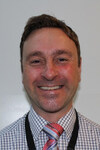 Marc Fleming
Trustee
Marc has enjoyed serving McLaren High School and its wider community as Headteacher since August 2013. Previously he was the Depute Headteacher at Dalziel High School in Motherwell. His teaching career began in Galashiels Academy as Teacher of Home Economics in 1997. He is passionate about equality, fairness and respect and has an unshakeable belief that all students - regardless of background - have an absolute entitlement to the best possible opportunities.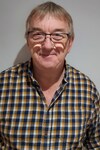 Brian Williams
Trustee
Brian is a former work based learning manager for Scotland's Rural College and has experience in the delivery of land based further education including SVQ's/National Certificates and Higher National Certificates. Brian has a strong interest around social inclusion and expanding further education and practical skills training to disadvantaged individuals and groups.